Country Music Musicians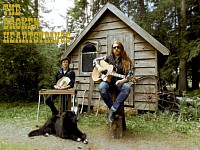 The Broken Heartstrings
With shimmering pedal steel, burning guitars, and voices that will melt your heart, the Broken Heartstrings play country and country-adjacent music of all eras, from classic Hank to modern radio hits. Featuring Juno-nominated guitarist/singer Andrew Kingsley and local legend Tyler Lieb, the Broken Heartstrings will have you alternately kicking up your boots and wiping the tears from your eyes, and definitely coming back for more.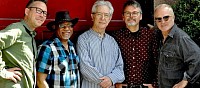 Daniel Cook and The Radiators
This West Coast roots group from Victoria, BC. They'll have you stomping your feet and singing a long. With Robert Cromwell's solid grooves, Ryan Rock's funk-driven bass, Norm MacPherson's magical lead guitar, the multi-instrument juggling of Sam Torrance, and Daniel Cook's well-crafted song writing, these contagious melodies and timeless stories are blended with vocal harmonies into a tasty mix of indie-folk, funk and country.