Singing Telegrams in Victoria BC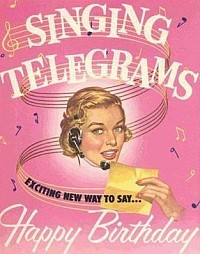 HOLIDAYS. BIRTHDAYS. ANNIVERSARIES.  For that special someone who loves music ! Victoria's only Singing Telegram provider will make that special dream come true. Tell us your dream and we can make it happen !
GIVE THE GIFT OF LOVE TODAY

If you have a special occasion that warrants a visit from a great singer to perform that special song that means so much to you and your loved one, we are Victoria's first choice for Singing Telegrams.